Introducing...Pom Vida Invigorators!
Introducing...Pom Vida Invigorators!
It is so exciting to finally reveal a project we've been working on for over a year: Pom Vida Invigorators!

Pom Vida was created to simplify your switch to and then ongoing purchase of clean skin care, body care and hair care products for the whole family. We truly believe that unless this is a topic you are personally passionate about, it shouldn't be an aspect of your life you are spending a huge amount of time thinking about. Our lives are plenty packed - too much, in fact, for most of us - and you don't need an added task or stressor. Pom Vida is intended to be your helpful friend, giving you the insider tips on the best clean products in a sea of choices...and then offering a super simple and affordable way to buy those products.

During the year of product trials prior to the launch of Pom Vida, I thought about the purpose of Pom Vida and not only how these products would improve your life and health, but also how the creation of this business could make sure you hold on to every precious minute of your day. Time and health are our most valuable commodities. The health aspect of using safer products - void of harmful ingredients - is easy to see, but I wanted a way to make it clear to you that we also value your time. What better way to highlight our commitment to giving you back time in your day by taking a task off of your plate, than showcasing people who fill their days with something they are passionate about?
So there is the birth story of Pom Vida Invigorators: I decided to ask for interviews with people I know who are creating exciting life paths based on their deepest passions and interests. Finding ways to give back, help each other, pursue passions, follow the pull of creativity or invention - even when it is the harder choice or a bumpy path - is such an inspiring way to take on life in my opinion. Making the switch to clean self care products a more simple, approachable, inclusive and enjoyable experience is my goal and current passion. Leaving you more time to live the life you want to live tothe fullest is a huge added bonus.
Last Spring and Summer (2019), I interviewed many people whom I find intriguing and formidable in their pursuit of a career path that is maybe not quite the norm, but that clearly fills them with joy and purpose. Quite simply, people who I found to be 'invigorating.' (Yes, yes, also like a good exfoliating scrub or brightly scented face or body product. You didn't think I could name a series without a good pun, did you?) We will be uploading these video interviews - raw, real, and done without the bells and whistles of a crew - on our YouTube channel, as well as shorter excerpts on IGTV.
Our first Pom Vida Invigorator is someone I first met when he was about 11 years old in Washington, D.C., who is now an adult that I admire and look up to. Tyrhee Moore is pretty much the definition of a 'doer.' He developed a love of the outdoors in middle school and never let it go, even if the social terrain of the 'outdoors culture' made it challenging to navigate. When he noticed that he stood out in the world of mountain climbers, hikers, wilderness adventurers, he didn't let it push him away from these activities he had fallen in love with already. Instead, he changed the terrain.

Tyrhee can be seen in several videos that document or highlight hismountaineering expertise, like An American Ascent in the 2016 Environmental Film Festival or 'Bringing it Home' Connecting to the
Outdoors by Merrell. His feats are incredible, from climbing Mount Teton and Kilimanjaro to being part of the first all African American climb of Denali, but in our interview we spoke mostly about how he has taken his level of expertise and strong passion for the outdoors back to his home of Southeast D.C. in an effort to spread and strengthen this love for activities in the wilderness in the Black community. Tyrhee realized that if he wanted to look around and see more peers that looked like him and understood him while rock climbing, hiking or climbing mountains, he'd have to be part of making that happen, so he created Soul Trak Outdoors. This nonprofit organization makes its vision clear: "To act as a bridge to wild spaces by uplifting outdoor leaders of diverse backgrounds and create an outdoors that more accurately reflects the diversity of our nation."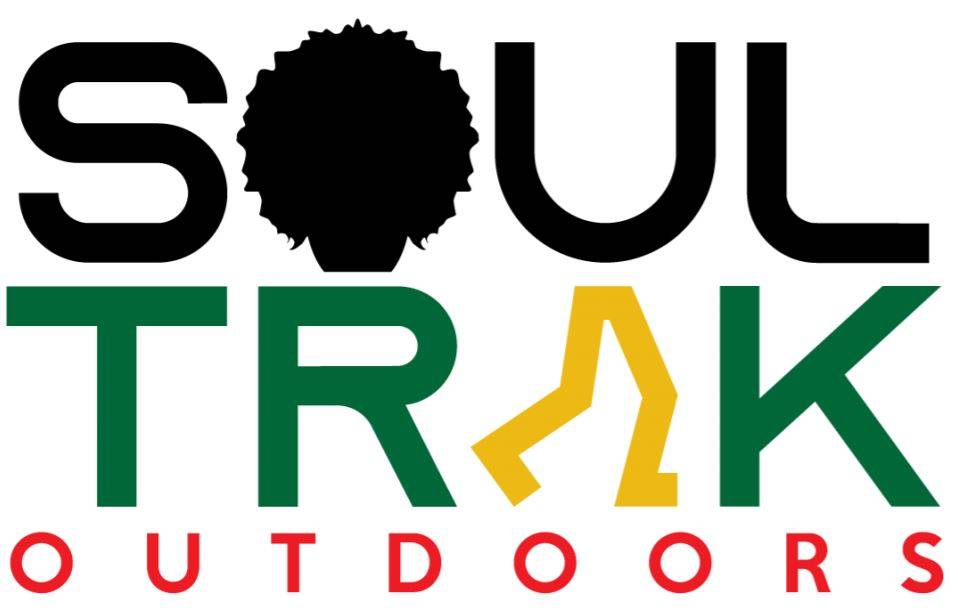 Soul Trak Outdoors has already achieved so much in its first few years of existence. With Tyrhee at the helm, this organization that he dreamt of and then brought into existence has held numerous events for groups of all ages in Washington, D.C. that highlight just how much wilderness you can
find even in and around a city. It has also been extremely successful in drawing people of color into the fold of the 'outdoors community' and demonstrating the joy to be found there, clearly accomplishing part one of it's mission: "Connecting communities of color to one another using natural spaces and recreational outlets as unifying mechanisms".
The life path Tyrhee has forged thus far (far before age 30!) is wildly impressive and exciting to behold. To be honest, the creation of Soul Trak Outdoors is only one facet of this thrilling life he has built, but it is one that is particularly inspiring. To see something troubling and decide to go out
and try to solve it is never the easiest route, but it is the one that will help change the world the fastest. Choosing to be helpful and to expand the realities of others for the better, expanding the circle to let more in, growing instead of closing, these are not common traits or choices, but it is pretty fantastic to see where they lead. I hope you love watching the first Pom Vida interview as I ask Tyrhee all about his journey and that you find him and his story as invigorating as I do.
Watch our talk with Tyrhee Moore on our YouTube Channel by clicking here
The Best Natural Ingredients for Dry Skin Dry skin is actually one of the easiest concerns to treat with natural...
5 Benefits Of Sunscreen... Year Round I know what you're thinking: It's finally Fall! Why is she talking about sunscreen...